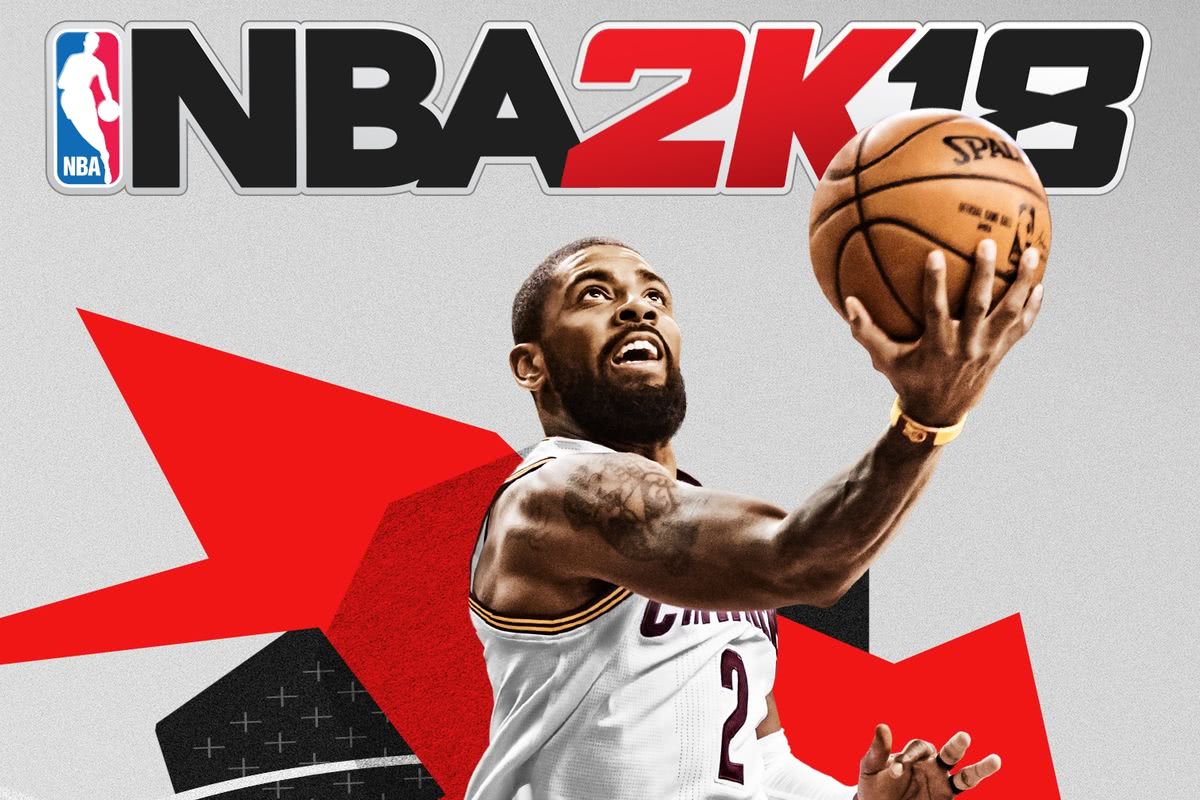 With the release of "NBA 2K18" fast approaching, we've reached that time of year when NBA players start asking for (and complaining about) their overall ratings.
The extremely popular video game will hit shelves on Sept. 19 — or Sept. 15 if you decide to preorder — and The Prelude will release Sept. 8 for Xbox One and PS4, allowing gamers to get a head start on the MyCareer story mode. "NBA 2K" digital marketing director Ronnie Singh, also known as "Ronnie 2K" on social media, has been pushing out overall ratings to players on Twitter in the lead-up to the latest edition of the franchise. Let's just say some guys aren't happy with the early results…
Fortunately for Wall, "NBA 2K" ratings are adjusted throughout the season based on performance, so he'll have plenty of time to improve the status of his digital self.
What rating did your favorite player earn in "NBA 2K18"? We'll keep you updated as the latest overall numbers come out.
"NBA 2K18" updated player ratings
LeBron James, Cavaliers — 97
Kevin Durant, Warriors — 96
Kawhi Leonard, Spurs — 95
James Harden, Rockets — 95
Russell Westbrook, Thunder — 94
Stephen Curry, Warriors — 94
Anthony Davis, Pelicans — 94
DeMarcus Cousins, Pelicans — 92
Giannis Antetokounmpo, Bucks — 91
Chris Paul, Rockets — 91
Paul George, Thunder — 91
Karl-Anthony Towns, Timberwolves — 91
Kyrie Irving, Cavaliers — 90
John Wall, Wizards — 90
Jimmy Butler, Timberwolves — 90
Klay Thompson, Warriors — 90
Marc Gasol, Grizzlies — 89
DeMar DeRozan, Raptors — 89
Damian Lillard, Trail Blazers — 89
Isaiah Thomas, Celtics — 89
Draymond Green, Warriors — 88
Gordon Hayward, Celtics — 88
Rudy Gobert, Jazz — 88
Nikola Jokic, Nuggets — 88
Blake Griffin, Clippers — 87
Kevin Love, Cavaliers — 87
Paul Millsap, Nuggets — 87
Kyle Lowry, Raptors — 87
Mike Conley, Grizzlies — 87
Hassan Whiteside, Heat — 87
DeAndre Jordan, Clippers — 87
Bradley Beal, Wizards — 87
Kemba Walker, Hornets — 86
Devin Booker, Suns — 86
C.J. McCollum, Trail Blazers — 86
Joel Embiid, Sixers — 86
Kristaps Porzingis, Knicks — 86
Andrew Wiggins, Timberwolves — 86
Devin Booker, Suns — 85
LaMarcus Aldridge, Spurs — 85
Andre Drummond, Pistons — 85
Carmelo Anthony, Knicks — 84
Myles Turner, Pacers — 84
Avery Bradley, Pistons — 83
Dwyane Wade, Bulls — 82
Harrison Barnes, Mavericks — 81
Dwight Howard, Hornets — 81
Jabari Parker, Bucks — 81
Khris Middleton, Bucks — 81
Danilo Gallinari, Clippers — 81
Dirk Nowitzki, Mavericks — 80
Zach Randolph, Kings — 80
Eric Gordon, Rockets — 80
Zach LaVine, Bulls — 80
Lonzo Ball, Lakers — 80
Markelle Fultz, Sixers — 80
Jae Crowder, Celtics — 80
D'Angelo Russell, Nets — 80
Patrick Beverley, Clippers — 79
Clint Capela, Rockets — 79
Derrick Rose, Cavaliers — 78
Josh Jackson, Suns — 78
Evan Fournier, Magic — 78
Jayson Tatum, Celtics — 77
De'Aaron Fox, Kings — 77
Jordan Clarkson, Lakers — 77
Will Barton, Nuggets — 77
Willy Hernangomez, Knicks — 77
Brandon Ingram, Lakers — 76
Dennis Smith Jr., Mavericks — 76
C.J. Miles, Raptors — 76
Marquese Chriss, Suns — 76
Richaun Holmes, Sixers — 76
Terrence Ross, Magic — 75
Malik Monk, Hornets — 75
Donovan Mitchell, Jazz — 75
Caris LeVert, Nets — 75
Alan Williams, Suns — 75
Nick Young, Warriors — 74
Frank Ntilikina, Knicks — 74
E'Twaun Moore, Pelicans — 74
Alex Abrines, Thunder — 74
Marreese Speights, Magic — 74
Sean Kilpatrick, Nets — 74
Garrett Temple, Kings — 74
Glen Robinson III, Pacers — 74
Juancho Hernangomez, Nuggets — 74
Cristiano Felicio, Bulls — 74
Jared Dudley, Suns — 74
Yogi Ferrell, Mavericks — 74
Justin Anderson, Sixers — 73
Ben McLemore, Grizzlies — 73
Tyus Jones, Timberwolves — 73
John Collins, Hawks — 73
Kosta Koufos, Kings — 73
Isaiah Whitehead, Nets — 73
Langston Galloway, Pistons — 73
Spencer Dinwiddie, Nets — 73
Shelvin Mack, Magic — 73
Quincy Pondexter, Pelicans — 73
Bam Adebayo, Heat — 72
Kyle Kuzma, Lakers — 72
T.J. Leaf, Pacers — 72
Davis Bertans, Spurs — 72
Quincy Acy, Nets — 72
Malik Beasley, Nuggets — 72
Dorian Finney-Smith, Mavericks — 72
Pascal Siakam, Raptors — 72
D.J. Wilson, Bucks — 71
Brice Johnson, Clippers — 71
David Nwaba, Bulls — 71
Jordan Bell, Warriors — 70
Josh Hart, Lakers — 70
Justin Patton, Timberwolves — 70
Tony Bradley, Jazz — 70
Wayne Selden Jr., Grizzlies — 70
Kay Felder, Cavaliers — 70
Chris McCullough, Wizards — 70
Malachi Richardson, Kings — 70
Troy Williams, Rockets — 70
Edy Tavares, Cavaliers — 69
Chinanu Onuaku, Rockets — 69
Jawun Evans, Clippers — 68
"NBA 2K18" top point guard ratings
Russell Westbrook, Thunder — 94
Stephen Curry, Warriors — 94
Chris Paul, Rockets — 91
Kyrie Irving, Cavaliers — 90
John Wall, Wizards — 90
Isaiah Thomas, Celtics — 89
Damian Lillard, Trail Blazers — 89
Kyle Lowry, Raptors — 87
Mike Conley, Grizzlies — 87
Kemba Walker, Hornets — 86
"NBA 2K18" shooting guard ratings
James Harden, Rockets — 95
Jimmy Butler, Timberwolves — 90
Klay Thompson, Warriors — 90
DeMar DeRozan, Raptors — 89
Bradley Beal, Wizards — 87
C.J. McCollum, Trail Blazers — 86
Devin Booker, Suns — 85
Avery Bradley, Pistons — 83
Dwyane Wade, Bulls — 82
Khris Middleton, Bucks — 81
"NBA 2K18" top small forward ratings
LeBron James, Cavaliers — 97
Kevin Durant, Warriors — 96
Kawhi Leonard, Spurs — 95
Paul George, Thunder — 91
Giannis Antetokounmpo, Bucks — 91
Gordon Hayward, Celtics — 88
Andrew Wiggins, Timberwolves — 86
Carmelo Anthony, Knicks — 84
Harrison Barnes, Mavericks — 81
Danilo Gallinari, Clippers — 81
"NBA 2K18" top power forward ratings
Anthony Davis, Pelicans — 94
Draymond Green, Warriors — 88
Blake Griffin, Clippers — 87
Kevin Love, Cavaliers — 87
Paul Millsap, Nuggets — 87
Kristaps Porzingis, Knicks — 86
LaMarcus Aldridge, Spurs — 85
Jabari Parker, Bucks — 81
Dirk Nowitzki, Mavericks — 80
Zach Randolph, Kings — 80
"NBA 2K18" top center ratings
DeMarcus Cousins, Pelicans — 92
Karl-Anthony Towns, Timberwolves — 91
Marc Gasol, Grizzlies — 89
Nikola Jokic, Nuggets — 88
Rudy Gobert, Jazz — 88
Hassan Whiteside, Heat — 87
DeAndre Jordan, Clippers — 87
Joel Embiid, Sixers — 86
Andre Drummond, Pistons — 85
Myles Turner, Pacers — 84
http://www.sportingnews.com/nba/news/nba-2k18-player-ratings-list-rookies-overalls-release-date-news-rumors-predictions/12iqill5xihzh1mxnvk6p4ln8a