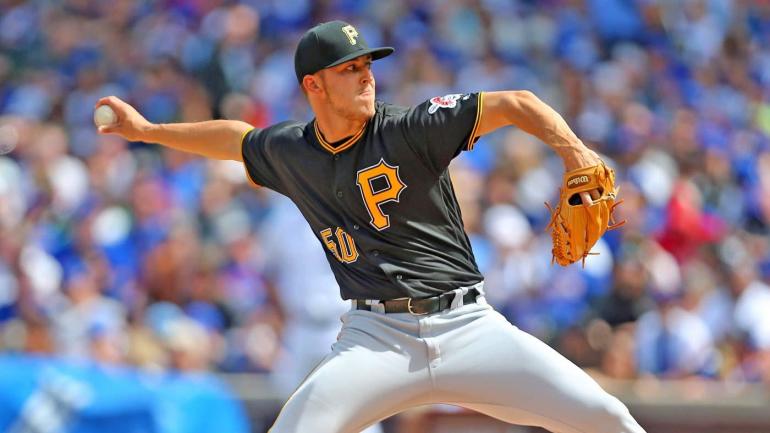 CHICAGO — Jameson Taillon will not make his scheduled start Sunday against the Chicago Cubs because of flu-like symptoms.
Chad Kuhl will start in his place.
Taillon walked into the Pirates' dugout from the bullpen about half an hour before the 12:10 local time first pitch, as Kuhl began warming up in right field.
Kuhl will pitch on two days' rest. He started Thursday against the Philadelphia Phillies and threw 95 pitches in seven innings. There was no word on why Gerrit Cole, who pitched Wednesday and would had an extra day of rest, did not start.
There were three emergency medical technicians in the Pirates' clubhouse Sunday morning, though the team did not confirm that Taillon was the reason they were there.
http://www.post-gazette.com/sports/pirates/2017/07/09/Jameson-Taillon-scratched-from-his-start-Chad-Kuhl-to-face-Cubs-on-short-rest/stories/201707090184