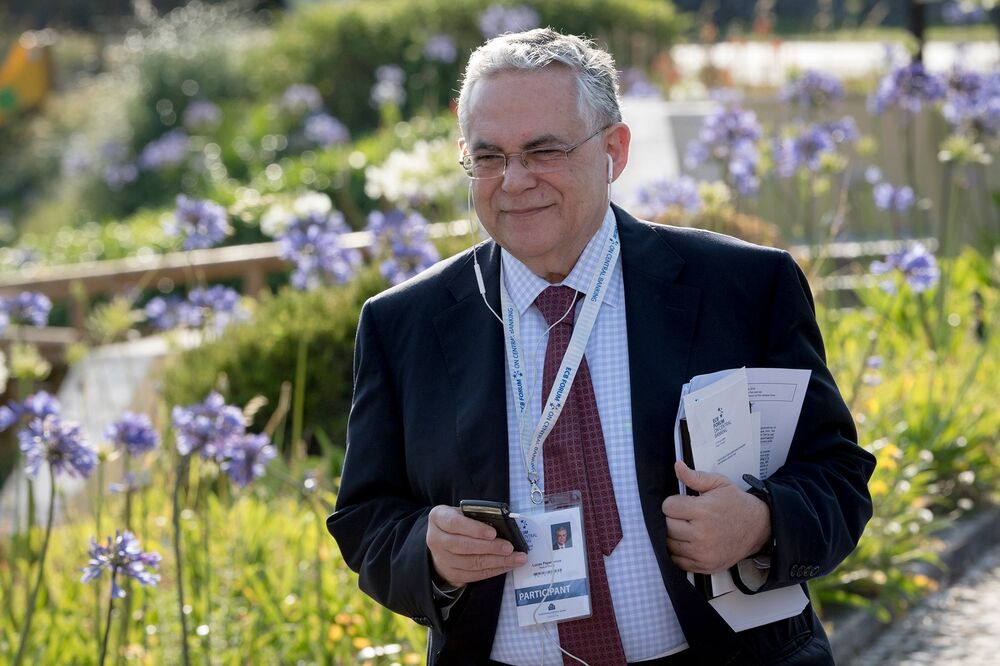 Former Greek PM Lucas Papademos.                          Photographer: Horacio Villalobos/Corbis via Getty Images
Athens, Greece (AP) — A bomb exploded inside the car of former Greek Prime Minister Lucas Papademos in central Athens on Thursday, wounding him and two Bank of Greece employees, officials said.
All three were described as being conscious and hospitalized in stable condition.
"We are all in shock following this action," said Nikos Pappas, a government minister and close aide to Prime Minister Alexis Tspiras. "We condemn this appalling action without reservation and with all our heart wish Mr. Papademos the best."
Papademos, 69, who served as prime minister for six months in 2011-2012 and is also a former deputy governor of the European Central Bank, had been inside his car when the device detonated. Police haven't officially confirmed reports that the blast was caused by a parcel bomb containing a small amount of explosives.
But a police official, speaking on condition of anonymity because an official announcement hadn't yet been made, said the explosion occurred when Papademos opened an envelope inside the car. Anti-terrorism police were at the hospital where Papademos was being treated in order to interview him on the details of the envelope.
There was no immediate claim of responsibility for the attack, but Greek politicians have been targeted in the past by militant far-left and anarchist groups.
Earlier this year, a group called Conspiracy Cells of Fire, claimed responsibility for sending parcel bombs to the German Finance Ministry and the Paris office of the International Monetary Fund, where a small explosion injured one person.